A new adventure in Europe.
Welcome to the HDW European Adventure page, starting on May 29th, 2024, and ending on June 10th. Below you will find all the information you need for this amazing experience in Europe. All transportation, from airports to hotels and from hotels to airports or ports where you will board the Princess Sun, is scheduled. The hotels are centrally located, near the most important monuments and the best restaurants. You can also find some tour ideas for every city you will visit. Prices for economy, premium economy, and business flights from different locations are listed at the end of the page. Please let me know if you have any questions or if you need to make changes.
Emanuele 
Day 1 (May 29): Depart from the USA
Day 2 (May 30): Arrive in Barcelona (2 Nights)
Day 3 (May 31): Discover Barcelona
Day 4 (June 1): Princess Cruise
Day 5 (June 2):

Princess Cruise

Day 6 (June 3): Princess Cruise
Day 7 (June 4): Princess Cruise
Day 8 (June 5): Princess Cruise
Day 9 (June 6): Princess Cruise
Day 10 (June 7): Princess Cruise
Day 11 (June 8): First day in Rome
Day 12 (June 9): Second day in Rome
Day 13 (June 10): Back to the USA
$1,980 per couple
(double occupancy) 
Payments available (last payment before March 31,

 2024)
Contact me for more info, and to sign up for this adventure: info@pacngo.net
Phone +1-661-406-0135
1: Wednesday, May 29: Leaving the U.S.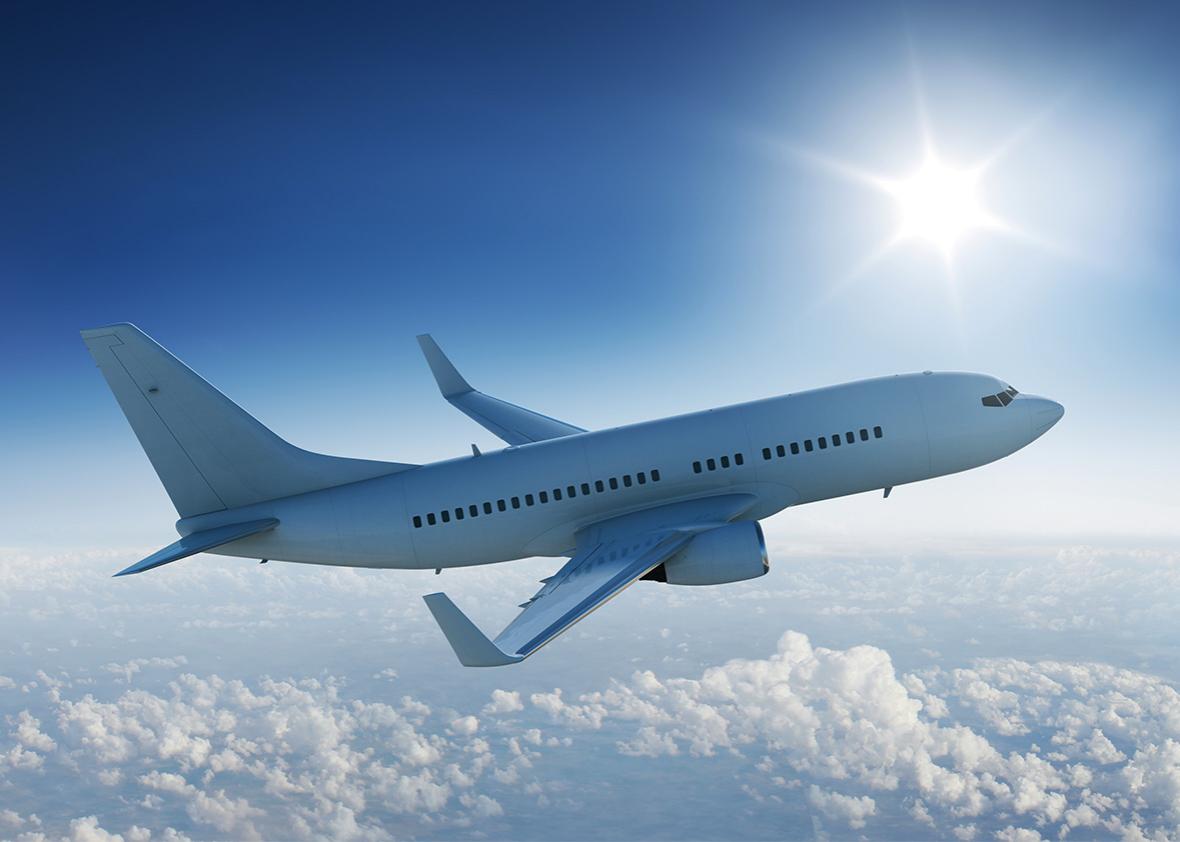 The airfare is not included in the package but I can find the perfect solution for you at the best price.
2: Thursday, May 30: Welcome to Barcelona
Arrived at the airport, a private van will take you to the hotel.
For these first two nights, you'll stay at the H10 Metropolitan, a 4-star hotel with breakfast included.
Located in the heart of Barcelona, next to Plaça Catalunya, the H10 Metropolitan is an exclusive four-star superior establishment whose interior design is marked by an industrial, factory style. The hotel has elegant rooms, The Kitchen Restaurant for breakfasts, the elegant Edén Bar, and two peaceful terraces with a sun lounger area and plunge pool, one of them located on the top floor with views of Plaça Catalunya and Tibidabo.
Click here to see more about the hotel
Meals included: Breakfast
3: Friday, May 31: A full day in Barcelona
Enjoy this beautiful city with its monuments, restaurants, and shops for a great European experience
Barcelona Hop-On Hop-Off Bus Tour
Discover the best of Barcelona on this convenient City Sightseeing hop-on hop-off tour. Choose from a 1- or 2-day pass, relax on the open-top, double-decker bus, and enjoy your own sightseeing itinerary as you travel multiple routes and learn about the landmarks via the onboard commentary. Stay aboard to enjoy 360-degree views of the sights, and hop on and off at any of the stops at leisure to explore top Barcelona attractions such as La Sagrada Familia, the medieval Gothic Quarter, the colorful Las Ramblas and more.
Visit top Barcelona attractions, including La Sagrada Familia, the Gothic Quarter, and Park Güell
Travel along different routes to a variety of Barcelona attractions and neighborhoods
Hop on and off as many times as you want at any of the stops
Choose a 1-day or 2-day pass to sightsee at your own pace
From $37 p.p.
Park Guell and La Sagrada Familia Guided Tour
The long lines attracted by La Sagrada Familia and Park Guell, two of Antoni Gaudi's modernist masterpieces, are a testament to their global renown. Spend less time lining up and more time sightseeing with skip-the-line entry to both the cathedral and park on a guided tour. Visit Park Guell before using private transportation to reach La Sagrada Familia where you can feast your eyes on the spectacular interior and exterior. Small-group tour limited to 12 people.
Guided tour of La Sagrada Familia and Park Guell with skip-the-line entry
Avoid long lines and spend more time sightseeing
Marvel at the exterior and interior of Antoni Gaudi's modernist masterpiece, La Sagrada Familia cathedral
Take a guided tour of Park Guell, home to colorful dragons and candy-cane spires
Small-group tour limited to 12 people
From $115 p.p.
Welcome Tour to Barcelona in Private Eco Tuk Tuk
Eco Tuk Tuk offers you a tour of the city of Barcelona. A contact with the capital of Catalonia in which our guides will be able to point out the most important areas of the city and discover its secrets. It is a perfect way to get a broad idea of everything you can enjoy in the city on your travel days. And also the best possible photo tour for the traveler.
Turn your stay in Barcelona into an unforgettable experience and take home great memories of this wonderful city!
From $190 (group of 6 for 1h tour)
Barcelona Tapas Walking Tour; Food, Wine & History
Experience Barcelona tapas and wine culture on a gourmet walking tour that explores Spanish cuisine, drinks, and ingredients. In a city that's packed with tapas bars, getting beyond the tourist spots for an authentic experience can be a challenge; visiting four local spots for tapas and drinks is a great way to discover where to eat and drink in Barcelona.
Try a range of tapas with a drink to accompany each one
Learn how to enjoy tapas local-style
Go beyond the menu to experience Spain's culinary heritage
Convenient meeting point close to Las Ramblas
From $66 p.p.
4: Saturday, June 1: Cruise day
Today, a private van will pick you up from the hotel and take you to the port in Barcelona. From there, you will embark on the fantastic Princess Sun for your Mediterranean cruise.
6: Monday, June 3: Gibraltar
Gibraltar is a really small city, but interesting!
I would recommend these two tours that Princess offers:
5: Sunday, June 2: Navigation day
At the sea….
Check out what you can do on this beautiful new ship.
7: Tuesday, June 4: Navigation day
8: Wednsday, June 5: Marseille
You are going to have 10 hours to spend in this city. Obviously, I would find a good restaurant for a light lunch, the food in France is really delicious. This one is typical French cuisine, SEPIA. Absolutely to be visited, the Basilica Notre Dame de la Garde, an important symbol of the city.
Check the tours available in Marseille.
Half Day Tour of Marseille by Electric Bike
Spend your time in port in Marseille exploring with ease by electric bike on this half-day cycling tour. Spin through the city streets with a guide, and discover top attractions such as Notre Dame de la Garde Basilica and the Palais du Pharo. Enjoy panoramic French Riviera views along the pretty Corniche Kennedy, and visit traditional ports, including the Vallon des Auffes. Along the way, explore the ancient Panier neighborhood and new Joliette district, and gain insight into centuries of rich maritime history.
Electric bike tour of Marseille
Take in top Marseille attractions, including Notre Dame de la Garde Basilica and the Palais du Pharo
Spin with ease along the pretty Corniche Kennedy with a guide
Soak up the atmosphere in the historic Vallon des Auffes
Admire sweeping views over the French Riviera coastline
Covered by Viator's worry-free policy: guaranteed on-time return to your ship
From $85 p.p.
City Sightseeing Tour of Marseille
Spend the morning exploring Marseilles' historic neighborhoods on a half-day tour with a guide. Perfect for visitors looking to maximize their time in the city, the tour covers many of the city's main sights in half a day. Peruse shops and restaurants along the water in the old port, and take in panoramic views along the Cape Croisette.
Explore the Palais Longchamp and learn about its historical significance
Tour the Old Port and hear about its transformation from your guide
Climb to the Basilica of Notre Dame de la Garde for ocean views
Convenient round-trip transportation from the Marseilles Port Terminal
FROM $90 p.p.
9: Thursday, June 6: Genoa (Italy)
You will have 12 hours to spend in Genoa. A guided tour of Genoa is a great option. If you want to see something truly stunning, visit Portofino.
Genoa Hop-On Hop-Off Bus Tour
See all the highlights of the beautiful coastal city of Genoa with a hop-on hop-off bus ticket good for 48 hours. Enjoy great views of the city from the open-air top of a double-decker bus as you listen to commentary about the city and what you're seeing. Get on at any of the 11 stops, and hop off any time you want to explore one of the nearby attractions. It's the perfect way to get to know Genoa.
Enjoy the ideal introduction to Genoa with a hop-on hop-off sightseeing bus tour
See the top sights in Genoa along the bus route, including the Ducal Palace, the Bigo and Via San Lorenzo
Listen to informative audio commentary along the way
Get on and off the bus as many times as you like at any of the 11 stops during your 48-hour ticket
From $25 p.p.
Tour of Genoa and Day Trip to Portofino
Explore the vibrant port city of Genoa as well as the gorgeous seaside resort town of Portofino during this full-day experience. Enjoy a morning walking tour of the historic city of Genoa, followed by an excursion to the pretty coastal town of Portofino.
Full-day tour of Genoa plus a visit to Portofino
Explore the historic center of Genoa on a walking tour
Enjoy a break midday with free time for lunch
Transfer to Portofino to stroll its colorful streets
From $110 p.p.
10: Friday, June 7: Florence/Pisa
You will arrive in La Spezia at 7 am and have 12 hours to explore on your own.
With so much time, I would visit both Florence and Pisa. While Pisa is known for the leaning tower, Florence has much more to offer and will require more time to fully explore.
Shore Excursion to Florence & Pisa
Florence and Pisa are two of Tuscany's top destinations, but it's almost impossible to visit both in one day with public transportation. Save hours with this shore excursion that includes pickup directly at the cruise port terminal in La Spezia and hassle-free transport on board an air-conditioned private coach. Opt for add-ons like a Florence walking tour or Leonardo da Vinci museum tickets for an all-inclusive experience.
Time-saving coach transportation directly to Pisa and Florence
Maps to explore the highlights of each city at your own pace
Optional upgrades for walking tours, museum tickets, and ice cream break
Air-conditioned coach with Wi-Fi and guaranteed on-time return
6-Hour Cinque Terre Guided Tour with Aperitif
Starting from the port of Porto Venere,, we will sail towards the wonders of the archipelago of the island of Palmaria and Portovenere, stopping for a swim in the suggestive bay of Monesteroli. Afterward, we will admire the suggestive villages of the Cinque Terre from the sea.
Riomaggiore, the first we meet, is an ancient fishing village, followed by Manarola, built on a 70m high rock. We will continue to Vernazza, where our guests can land to visit the town and its typical beauties.
After an aperitif with prosecco
and Focaccia, we will leave at 13:00 we will reach the waters of Monterosso for a wonderful experience, enjoying an aperitif at sunset while admiring the Cinque Terre.
11: Saturday, June 8: Welcome to Rome
Arrived at the port, a private van will take you to the hotel.
For these two nights, you'll stay at the Hotel Delle Nazioni, a 4-star hotel (superior rooms) with breakfast included.
Just a 1-minute walk from the Trevi Fountain and a few minutes walk from the most important ancient Roman monuments, in a suggestive location with typical clubs and characteristic small restaurants where nightlife never ends. Hotel delle Nazioni offers all comforts and relaxation in the heart of Rome.
Click here to see more about the hotel
Meals included: Breakfast
12: Sunday, June 9: A full day in Rome
Today is our last day in Rome and we have the option to either join a tour or explore the city on your own. Visit the numerous monuments, restaurants, and shops that Rome has to offer.
16: Monday, June 10: Time to go home
I'm sorry, but today we'll go to the airport with private transportation, it's time to go home…..
*Hotels subject to change in case are not available. Every changes will be with the same category.
What's Included
two nights 4-star Hotel Barcelona
two nights 4-star Hotel Rome
Transportation by private Van (Barcelona Airport/Hotel)
Transportation by private Van (Barcelona Hotel/Port)
Transportation by private Van (Rome Port/Hotel)
Transportation by private Van (Rome Hotel/Airport)
Daily buffet breakfast in every Hotel
Guaranteed tour price, locked at the moment you make your deposit
Fine print: You are responsible for the cost of your drinks/food and free time sightseeing.
Group sightseeing events are subject to change.
What's Not Included
Airfare
Meals not specified in Itinerary
Gratuities for private transfer drivers and hotel staff
Hotel cities' taxes
Optional travel insurance
Everything not mentioned under "What's Included"
From Los Angeles to Barcelona / From Rome to Los Angeles
Please note that these prices should be taken as an estimate only, as airline companies may change their prices every 6 hours.
From Orlando to Barcelona / From Rome to Orlando
Please note that these prices should be taken as an estimate only, as airline companies may change their prices every 6 hours.
Make your trip safe with travel insurance. You can personalize your package with Health Insurance, Baggage, Flight delays, or Cancellations. Ask me for a quote, basic or complete travel insurance by Travel Guard
Tour Conditions Agreement
Cancellations, refunds: Tour deposits are refundable up to 120 days prior to the tour's departure date. Deposits made 91–150 days before a tour departs become non-refundable after 30 days. Deposits made 68-90 days before a tour departs become non-refundable on the final payment due date. If you book a tour less than 67 days before its departure date, the entire tour cost becomes non-refundable after 7 days. Once your deposit refund date has passed, your deposit will not be refunded under any circumstance.
Tour price guarantee: The price for the tour you've selected will be locked and guaranteed the moment we receive your deposit. (Note: Our tour prices do not include airfare and may change without notice.)
Itineraries are subject to change: Europe is full of surprises, and we need to be flexible enough to take advantage of whatever comes along (good or bad!) so that we may provide you with the best possible tour. Uncompleted portions of the tour itinerary are not caused for a refund.
Airfare: Airfare are usually NOT REFUNDABLE after the purchaise. In some cases Airline Companies can give you credit for another trip.
Ask me if you have any question
Emanuele Leoni Dickinson
(Pac&Go Founder)
Independent Travel Agent
in collaboration with
American Travel Bureau, Lancaster CA (USA)
AR/IATA #05505183
California Business License #202354517100