Experience a new luxurious adventure in the south of Italy.
Join us on a 15-day excursion to explore the majestic southern region of Italy. Our adventure commences in Rome, and we'll travel to the awe-inspiring Amalfi Coast, a UNESCO World Heritage Site recognized for its unparalleled beauty and natural scenery. After immersing ourselves in this picturesque coastline for four days, we'll proceed to the delightful hilltop town of Santa Teresa di Gallura, nestled on the north coast of Sardinia, where we'll discover the pristine white beaches with crystal-clear waters. Following five days of basking in the sun in Sardinia, we'll make our way to Milan for a two-night stay, where we'll explore the fashion capital of Italy and the captivating Como.
Day 1 (May 9): Depart from the USA
Day 2 (May 10): Arrive in Rome (3 Nights)
Day 3 (May 11): First day in Rome
Day 4 (May 12): Second day in Rome
Day 5 (May 13):

Private Transfer to Amalfi Coast

Day 6 (May 14): Discovery Praiano, Amalfi and Positano
Day 7 (May 15): Relax day/Day trip to Pompeii (optional)
Day 8 (May 16): Day trip to Capri
Day 9 (May 17): Leaving Amalfi C. to Sardinia/5 nights in Sardinia
Day 10 (May 18): Beach day/SPA day
Day 11 (May 19): Day trip to Corsica
Day 12 May 20): Beach day
Day 13 (May 21): Boat tour
Day 14 (May 22): Leaving Sardinia for Milan
Day 15 (May 23): Day trip to Como/Venice/Florence
Day 16 (May 24): Back to the USA 
$8,799 per couple
(double occupancy) 
Payments available (last payment before January 31,

 2024)
Contact me for more info, and to sign up for this adventure: info@pacngo.net
Phone +1-661-406-0135
1: Thursday, May 9: Leaving the U.S.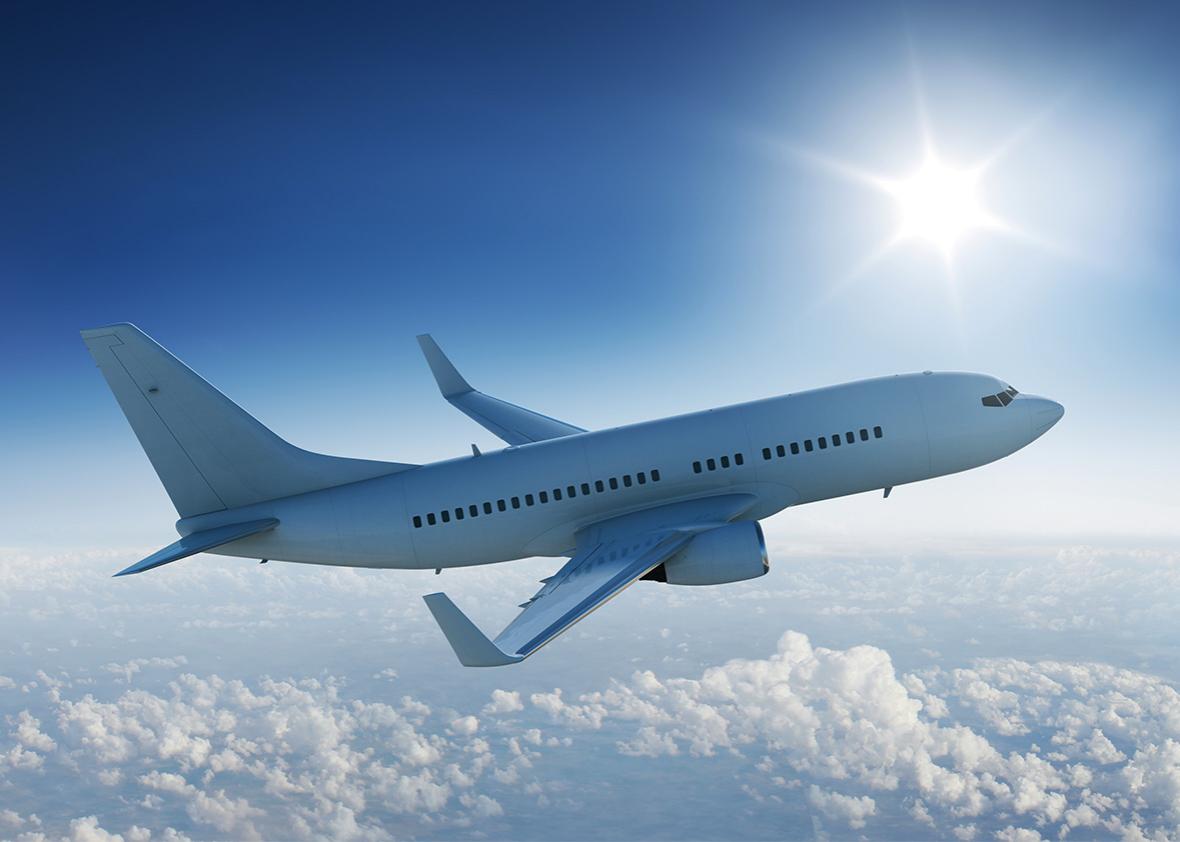 The airfare is not included in the package but I can find the perfect solution for you at the best price.
2: Friday, May 10: Welcome to Rome
Arrived at the airport, a private van will take you to the hotel.
For these first three nights, we'll stay at the Hotel Delle Nazioni, a 4-star hotel (superior rooms) with breakfast included.
Just a 1-minute walk from the Trevi Fountain and a few minutes walk from the most important ancient Roman monuments, in a suggestive location with typical clubs and characteristic small restaurants where nightlife never ends. Hotel delle Nazioni offers all comforts and relaxation in the heart of Rome.
Click here to see more about the hotel
Meals included: Breakfast
3: Saturday, May 11: First day in Rome
On your first day here, feel free to explore this gorgeous city as you please. Take a look at the available tour options.
We will depart in the middle afternoon for Giove, where we will tour a winery and conclude the day with a fantastic dinner.
4: Sunday, May 12: Second day in Rome
Today is our last day in Rome and we have the option to either join a tour or explore the city on your own. Visit the numerous monuments, restaurants, and shops that Rome has to offer.
5: Monday, May 13: Welcome Amalfi Coast
Today we'll move to Amalfi Coast with the help of two comfortable vans.
The Amalfi Coast is a stretch of coastline on the southern coast of the Sorrentine Peninsula in the Province of Salerno in Southern Italy. The Amalfi coast is an area of great physical beauty and natural diversity. Human communities have intensively settled it since the early Middle Ages. There are several towns, such as Amalfi and Ravello, with architectural and artistic works of great significance. Punta Campanella is one of the many watch-over marin areas existing in Italy. This area takes two provinces, Napoli and Salerno, and is a great tourist attraction. The Cathedral of Amalfi is an architectonical complex made of two communicating churches, a crypt, a stair, an atrium, a church tower, and a cloister called "Chiostro del Paradiso."
For the next four days, we'll stay at the Mary Hotel, a 4-star hotel (Executive rooms with sea view) with SPA, located in Vico Equense, a town near Sorrento. (Hotel can change to another location)
Click here to see the hotel.
Meals: Breakfast included 
6: Tuesday, May 14: Exploring the coast
Today we'll go to visit the most important cities on the coast, Sorrento, Positano, Amalfi, and Ravello, with a private tour.
With no train line and slow buses, the Amalfi Coast is a chore to visit by public transportation. With this driving tour, shave hours off your travel time and fit in three of the most famous coastal villages plus the historic town of Sorrento in a single day. Relax on board an air-conditioned minivan for the scenic drive along the coastline and enjoy free time in Positano, Amalfi, and Ravello, plus Sorrento.
Leave the tricky driving to a professional and take in the views instead
A private tour with a customized itinerary to suit your pace and interests
Visit the blockbuster towns of Positano, Amalfi, Ravello, and Sorrento
Discover local gems like the church of Vico Equense and a limoncello factory
7: Wednesday, May 15: Capri
Today we'll head to Capri.
A full day discovering the most beloved island of the Gulf of Naples: Capri. The coastline with its grottoes and caves, the three famous Faraglioni rocks in the bay of Marina Piccola, and the majestic color effects will fascinate you.
Make also a visit to the two villages on the island: Anacapri, the most authentic part, and Capri, with its famous gardens and views.
Tour with Swimming stop: You will stop in the bay of Marina Piccola and jump in the water from the boat to swim for about 30 minutes.
Transfer from/to the meeting point
Italian, English and Spanish speaking assistant
Detailed map of the island
Boat tour around the island of Capri and visit of the most important attractions of the coast
Boat tour around the island
8: Thursday, May 16: Free day
Take advantage of this free day to indulge in whatever activity you desire. Whether you prefer lounging under the sun or exploring nearby towns like Pompeii, the choice is entirely yours.
Something to do in your free day
Pompeii Tour
You can comfortably take the train or bus from the hotel and arrive in Pompeii in less than 30 minutes for less than $10.
The ticket for the city of Pompeii is $25 (without audioguide)
Private Cooking Class with Lunch or Dinner
Skip the tourist-trap restaurants and get an authentic taste of southern Italian specialties in this private cooking class in Vico Equense. Be welcomed into the home of a local and benefit from their full attention and cultural insights as you prepare three regional dishes together. Afterwards, sit down together with your host to savor your homemade creations together, unwind with wine and coffee included.
Learn how to prepare and cook three regional dishes in the home of a local
Receive personalized attention and cultural insights in a private class
Choose a lunch or dinner experience to suit your vacation schedule
Enjoy your homemade meal, plus coffee and wine, included in the price
Small-group Street food tour in Vico Equense
Dive into Vico Equense like a local foodie. Explore your Cesarina's most trusted artisanal food shops, tasting as you go.
Visit a selection of small local shops, and learn about the typical products of the city while tasting them.
A delicious way to discover Vico Equense and its gastronomy!
• Street food tasting tour
• Explore your Cesarina's most trusted             artisanal food shops
• Sample some of Vico Equense typical             street food staples
• Do some sightseeing in Vico Equense as       you walk from tasting to tasting
• Small-group tour with a maximum of 12       people for an authentic food experience
Le Cesarine is Italy's oldest network of home cooks all over the country in more than 120 cities. They are passionate and welcoming hosts that open the doors of their own homes to curious travelers for immersive culinary experiences.
From $100 p.p.
9: Friday, May 17: Leaving Amalfi Coast
Today marks our departure from the breathtaking Amalfi Coast as we set off to explore another splendid destination in Italy – Sardinia. We will be traveling to the airport via two vans to catch our flight to Olbia, and from there, we'll make our way to our resort in Santa Teresa di Gallura.
Our accommodation for the duration of our stay in Sardinia will be at the Colonna Grand Hotel Capo Testa, a luxurious 5-star hotel situated right by the beach. Here, you can unwind and revel in the enchanting warmth of the sea waters.
(Hotel can change depending on availability)
Click here to see the hotel
10: Saturday, May 18: Relax day
Indulge in relaxation at this stunning resort. Lounge on the beach, pamper yourself at the SPA, or ask for adventurous excursions.
11: Sunday, May 19: Corsica Tour by Sailboat
Today we'll leave Santa Teresa di Gallura on an elegant and comfortable sailing boat, represents the more exclusive, sporty, comfortable and environmentally friendly way to fully enjoy the beauty of the islands of southern Corsica, such as Lavezzi, Piana island, horse, seeing up close this "paradise at sea" unique in the world. All sailing! You can swim and snorkel and explore the wonders of these incomparable seabeds and swim among the secular groupers of the Lavezzi bay in the National Park.
The tour starts in the morning at 9.30 in the port of SANTA TERESA DI GALLURA and ends in the afternoon around 17.30 in the port. The Tour allows you to visit the wonders of the Lavezzi Archipelago, where the contrast between the turquoise color of the water and the white of the fine sandy beaches will take your breath away. During the day you will visit some suggestive islands and beaches with Caribbean colors.
12: Monday, May 20: Relax day
Another day for relaxation at this stunning resort. Lounge on the beach, pamper yourself at the SPA, or ask for adventurous excursions.
Something to do in your free day
Quad Tour
Stop & Go's guided quad excursions are the result of many years of experience. They are suitable for everyone as they are walks in nature and take place all year round. The excursion involves the use of comfortable 4×4 two-seater quads, which can be guided by holders of a driving license B. During the entire journey, which lasts about 3 hours, the hiker has the assistance of the guide at any time plus a "sentinel" collaborator who closes the caravan and watches over the needs of the customers. various outings are also planned, even in the evening, with a return immediately after sunset. Before each outing, the customer tries out the quad in a private circuit. Personalized excursions can be planned on request.
From $ (price to be defined)
Sailboat tour from Santa Teresa di Gallura to the Maddalena Archipelago
This tour, in an elegant and comfortable sailing boat, represents the most exclusive, sporty, comfortable, and environmentally friendly way to fully enjoy the beauty of Sardinia and the islands of the Maddalena Archipelago, experiencing this unique "paradise at sea" up close. All sailing! You can swim and snorkel and explore the wonders of these incomparable seabeds. The tour starts in the morning, around 9.30 in the port of SANTA TERESA DI GALLURA, and ends in the afternoon around 17.30 in the port. The tour allows you to visit the wonders of the Maddalena Archipelago, where the contrast between the turquoise color of the water and the white of the fine sandy beaches will take your breath away. During the day, you will visit some islands and beaches
including the islands of Spargi, Budelli, Santa Maria, and Razzoli. Aperitif and Lunch on board.
Sailboats for max 8 pax (12m), 10 pax (13m), and 12 pax (15m)
From $120 p.p.
Small group Pasta and Tiramisu class in Santa Teresa di Gallura
Find out secret family recipes and get hands-on Italian cooking tips with this small-group cooking lesson in a local's home in Santa Teresa Gallura. The experience includes a tutorial on how to make two different types of pasta from scratch, as well as a classic tiramisu. No need to worry about getting hungry, as you'll have an Italian aperitivo, as well as the chance to feast on everything you've prepared.
Small-group cooking class with a maximum of 12 people
Learn how to make authentic Italian dishes of pasta and tiramisu
Enjoy the intimate atmosphere of a cooking lesson in a local's home
Experience includes food tastings, wine, water, and coffee
From $125 p.p.
Lunch or dinner and cooking demo at a local home in Santa Teresa di Gallura
If you're looking for an authentic culinary experience when visiting Santa Teresa Gallura—then this is it. Swap busy restaurants for a private dining experience at a local's home. As well as savoring a delicious 4-course meal, you can also watch a cooking demonstration and pick up great tips on how to make your own Italian dishes at home.
Visit a local's home for an intimate dining experience
Special opportunity to try authentic family recipes
Feast on a 4-course meal with wine included
Avoid the crowds with a private meal for just your group
From $ 95 p.p.
Pizza & Tiramisu Class at a Cesarina's home with tasting Santa Teresa di Gallura
Take your Italian culinary skills to the next level, and learn what it takes to be a great "pizzaiolo" (pizza chef) with this hands-on cooking class in Santa Teresa Gallura. Opting for a private lesson means you can ask questions along the way, and benefit from the undivided attention of your teacher. As well as pizza, the teacher also shows you how to make an iconic Italian dessert—tiramisu.
Visit a local's home for a private cooking lesson
Learn to make pizza and tiramisu from scratch
No hunger pangs: Try the food you prepare, with local wine
Receive a special souvenir—an apron to take home
From $165 p.p.
13: Tuesday, May 21: Last day in Sardinia
Enjoy your last day in paradise in any way you prefer.
14: Wednesday, May 22: Leaving Sardinia
We are almost at the end of our Italian adventure, with two days more to visit Milan and Como.
Get ready, we have to take a short flight from Olbia to Milan where we'll stay for two days.
Once we'll arrive in Milan, a private van will take us to the hotel where we'll stay for the next two days.
We'll stay at the Sina De la Ville hotel (4 stars). The Sina De La Ville, one of Milan's historic hotels, is right in the heart of the city between the Vittorio Emanuele Gallery, the Cathedral and the La Scala Opera House.
Click here to check the hotel 
15: Thursday, May 23: Day trip to Como
Today, we're heading to Como for a boat tour of the stunning Lake and a chance to see the VIP houses. If we're lucky, we might even catch a glimpse of George.
After the lake tour, we'll take the Funicolare to Brunate, a charming town over Como. We'll have a delicious lunch with a picturesque view of the lake.
If you prefer, you can also take a fast train and spend this last day in Italy, visiting Venice or Florence.
16: Friday, May 24: Time to go home
I'm sorry, but today we'll go to the airport with private transportation, it's time to go home…..
*Hotels subject to change in case are not available. Every changes will be with the same category.
What you can do on the last day in Milan
If you don't want to go to Como
To go visit Venice, you have to take the fast train that connects Milan to Venice in a couple of hours. Usually, the train ticket round way costs around $40/50 per person.
Venice In a Day: Basilica San Marco, Doges Palace & Gondola ride
First time in Venice? Maximize your time in the city with a full-day itinerary that ticks off all the most memorable attractions. Stroll across the Rialto Bridge and browse the lively Rialto fish market, then hop aboard a traditional gondola for a romantic cruise along the Grand Canal. Finally, visit St. Marks's Basilica and enjoy skip-the-line entrance to the grandiose Doge's Palace. This small-group tour is limited to 20 people ensuring a personalized experience
Witness local life on a walking tour of Venice's colorful neighborhoods and the Rialto markets
Cruise along the Grand Canal on a romantic gondola ride
Explore the magnificent Doge's Palace on a guided tour
Small-group tour limited to 20 people ensures a personalized experience
From $155
Venice: Grand Canal by Gondola with Commentary
Traverse the canals of Venice aboard a traditional gondola with your very own gondolier. Float along narrow waterways and hidden passages, admiring the beauty of one of Italy's most magical cities. Pass beneath centuries-old bridges and take in famous attractions such as St. Marks' Bell Tower and San Giorgio Island from the coziness of your flat-bottomed boat.
A gondola ride along Venice's waterways
Savor one of Venice's most sought-after and romantic experiences
Navigate secluded passages and beneath centuries-old bridges en route to the Grand Canal
See some of the city's top sights from a completely new vantage point
An ideal way to explore Venice, whether you're a couple, family, or solo traveler
From $50
Experience Venice Like A Local: Small Group Cicchetti & Wine Tour
Taste your way through the backstreet bars of Venice on this delicious food and wine tour. Follow your local guide to different 'enotecas' (wine bars) to discover where local Venetians go to drink and mingle. At each stop, sample regional wines and Prosecco served alongside plates of the popular Venetian appetizers called 'cicchetti.' Group size is limited to 12 to ensure a personalized experience.
Visit the city's best cicchetti bars, famous for their Venetian tapas-style dishes
Savor small plates of local specialties like seafood with polenta
Hop aboard a ferry gondola and glide across the Grand Canal
Small-group or private tour with a maximum of 12 people ensures personalized attention
This tour is carbon neutral, operated by the world's largest travel B Corp accredited company
From $125 p.p.
To go visit Florence, you have to take the fast train that connects Milan to Florence in an hour and a half. Usually, the train ticket round wa ay costs around $30/40 per person.
Uffizi Gallery Small Group Tour with Guide
Plan ahead and make the most of your visit to the world-famous Uffizi Gallery in Florence with a guided tour. Bypass the long wait at one of the city's most popular attractions, and head straight inside the historic galleries with an expert guide who will lead you straight to must-see highlights like Botticelli's 'Birth of Venus' and Caravaggio's 'Medusa,' plus hidden treasures you might miss on your own. After this insightful art history tour, continue exploring the museum at your leisure.
Visit one of Europe's most important museums without waiting in the long line
See Renaissance masterpieces by Michelangelo, Botticelli, Caravaggio, and many others
Learn the history behind the art from a knowledgeable guide
Headsets provided to hear the guide clearly if needed
Stay in the museum after the tour to see additional art
From $70 p.p.
Skip the Line: Florence's Accademia Gallery Priority Entrance Ticket
Make the most of your precious time in Florence with priority entrance tickets to the world-famous Accademia Gallery, best known as the home of Michelangelo's 'David' statue. Beat the crowds that are a constant at this popular attraction, and head straight inside the hallowed halls to feast your eyes on the iconic sculpture plus masterworks of Renaissance painting by Botticelli, Ghirlandaio, and many others. Stay as long as you like during museum opening hours, and view the art at your own pace.
Avoid standing in the notoriously long lines at the popular musuem
See Michaelangelo's famous 'David' statue
Admire Renaissance paintings, sculptures, tapestries, and more
View the artwork according to your own pace and schedule
From $35 p.p.
Electric Cart Tour Florence
Cover a lot of ground in a short amount of time when you book this tour of Florence's historic sights via golf cart. While a guide shares an insider's perspective on the culture and history of the birthplace of the Renaissance, you sit back and relax in the roomy electric cart. Meet the tour at a central point in the city; choose from morning or afternoon tour departures.
Instead of walking to historic sights, you relax while being driven in a golf cart
A guide points out the key attractions, including multiple picturesque piazzas
Meet the small group at a central location in the city
Choose from a morning or afternoon departure to best suit your schedule
From $55  p.p.
Skip the line Florence Tour: Accademia, Duomo Climb and Cathedral
Florence is like an open-air museum, and it can be hard to know where to start. Prioritize your time with this combo tour of two must-see artistic treasures. See one of the world's most recognizable statues with an express visit to the Accademia Gallery, home of Michelangelo's 'David,' and then climb to the top of Brunelleschi's famous Duomo that caps the Florence Cathedral. Learn the background of each masterpiece, and save precious vacation time with skip-the-line entry at both attractions.
See two essential Florence landmarks in one morning or afternoon
Visit the renowned Accademia Gallery to see Michelangelo's original 'David' statue up close
Climb the Duomo and bell tower of the Florence Cathedral for panoramic views
Avoid long waits at these popular attractions with skip-the-line access
From $110 p.p.
Stay in Milan and enjoy the city. Go get a drink in one of the million bars that offer happy hour, like the Martini Dolce & Gabbana to have a unique experience, visit the roof of the cathedral to have a heartbreaking view of the city.
Last Supper
See a masterpiece painting and a stunning Dominican church on a small-group guided tour of Leonardo's 'The Last Supper' in Milan's Santa Maria delle Grazie convent and church. Learn the history of the celebrated 15th-century mural and the groundbreaking technique that Leonardo used to create it. Visit the UNESCO-listed church with your guide before finishing your tour in the Piazza Santa Maria delle Grazie.
Tour of 'The Last Supper and church
See a masterpiece painting with an expert guide
Visit a UNESCO-listed church
Learn about local history
Small group ensures personal service
All entrance fees included
From $30
Milan Cathedral
Get the whole Duomo experience with this Milan Super Saver, combining two amazing tours at a discounted price. Take advantage of the skip-the-line entry into one of the world's greatest Gothic cathedrals and then follow your knowledgeable local guide around the sacred structure, learning about its history. After the tour, take a lift up to the roof to get one of the best views of Milan among the arches and buttresses of the cathedral. Optional Hop on Hop off 2 days ticket to visit the city on panoramic buses.
Milan Super Saver, combining two best-selling tours at a discounted price
Enjoy skip-the-line access to the famous Duomo and learn about its construction
Wander through the impressive cathedral in the company of a professional guide
Venture up to the rooftop to enjoy wraparound views of Milan in the evening
Hear intriguing anecdotes about the church and the city from a professional guide
From $80 p.p.
Martini Dolce & Gabbana
This trendy bar and restaurant combines two of the most traditional yet innovative Italian brands: Dolce & Gabbana and Martini. This is a unique place where you can have lunch, aperitivo or dinner inspired by Sicilian cuisine.
Located at the Dolce & Gabbana boutique in Corso Venezia, this intimate space is dominated by its refined design based on a "total black look": light and glossy black surfaces are only broken by a red dragon rising from the floor. There is also a patio and indoor garden dining room where you can enjoy food and drink.
Their signature cocktails include imaginative creations like their Dolce & Gabbana Martini, a combination of vodka, orange, strawberries and Martini dry. Enjoy it with their delicious aperitivo.
What's Included
3 nights 4-star Hotel Rome
4 nights 4-star Hotel Vico Equense (Sorrento)
5 nights 5-star Hotel Sardinia
2 nights 4-star Hotel Milan
Transportation by private Vans (Rome-Vico Equense)
Flight ticket from Amalfi Coast to Sardinia
Flight ticket from Sardinia to Milan
Train ticket for a day trip to Como
Boat ride on Como Lake
Day Tour Amalfi Coast
Day Tour of Capri (in Amalfi Coast)
Day Tour of Corsica (in Sardinia)
Funicular ticket from Como to Brunate (for special lunch with a view)
Full-time services of a professional Italian Emanuele Dickinson guide and local experts
Daily buffet breakfast at the Hotel
Guaranteed tour price, locked at the moment you make your deposit
Fine print: You are responsible for the cost of your drinks/food and free time sightseeing.
Group sightseeing events are subject to change.
What's Not Included
Airfare
Meals not specified in Itinerary
Gratuities for private transfer drivers and hotel staff
Hotel cities' taxes
Optional travel insurance
Everything not mentioned under "What's Included"
NB: My tours are physically active! On my 10/12 days tour in Italy, you'll need to happily…
Carry/roll your luggage over uneven pavement (possibly several blocks) and up stairways (in some cases) to reach your hotel.
Travel from one city to another city by fast train.
Be on your feet, walking and standing, indoors and outdoors, in all weather conditions. Comfortable shoes are raccomanded.
After orientation and transportation lessons, you'll be able to navigate cities on your own,  keep the Hotel business card always with you, it will be easier to get back to the hotel if you feel lost.
Make your trip safe with travel insurance. You can personalize your package with Health Insurance, Baggage, Flight delays, or Cancellations. Ask me for a quote, basic or complete travel insurance by Travel Guard
Tour Conditions Agreement
Cancellations, refunds: Tour deposits are refundable up to 120 days prior to the tour's departure date. Deposits made 91–150 days before a tour departs become non-refundable after 30 days. Deposits made 68-90 days before a tour departs become non-refundable on the final payment due date. If you book a tour less than 67 days before its departure date, the entire tour cost becomes non-refundable after 7 days. Once your deposit refund date has passed, your deposit will not be refunded under any circumstance.
Tour price guarantee: The price for the tour you've selected will be locked and guaranteed the moment we receive your deposit. (Note: Our tour prices do not include airfare and may change without notice.)
Itineraries are subject to change: Europe is full of surprises, and we need to be flexible enough to take advantage of whatever comes along (good or bad!) so that we may provide you with the best possible tour. Uncompleted portions of the tour itinerary are not caused for a refund.
Airfare: Airfare are usually NOT REFUNDABLE after the purchaise. In some cases Airline Companies can give you credit for another trip.
Ask me if you have any question
Emanuele Leoni Dickinson
(Pac&Go Founder)
Independent Travel Agent
in collaboration with
American Travel Bureau, Lancaster CA (USA)
AR/IATA #05505183
California Business License #202354517100